Day One - The Secret Campsite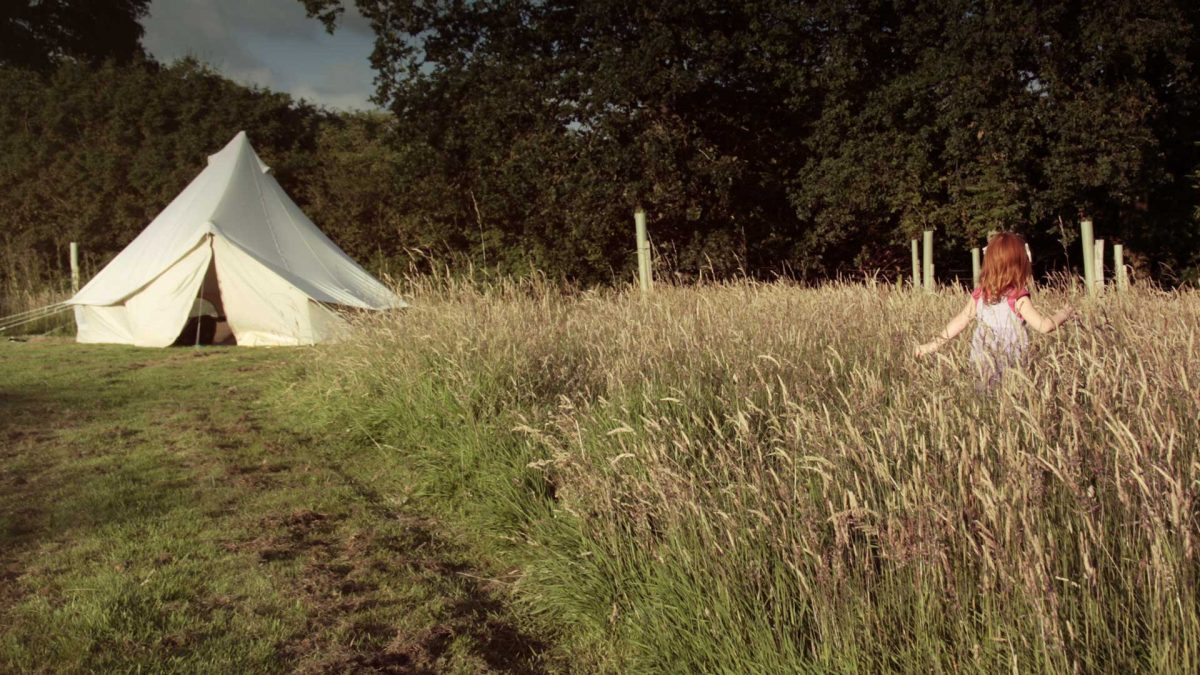 The Secret Campsite is a peaceful, tents-only campsite for nature lovers and is car and dog free. Their woodland meadow camping pitches are large and secluded and come with a campfire pit and free hot showers. If you want an adventure, they also have a selection of unusual camping structures.
Spend the first day setting up camp and taking in the surrounding countryside where you can catch glimpses of deer, hunt for slow worms, build dens or simply relax around your campfire at the end of a busy day.
Day Two - Lewes Town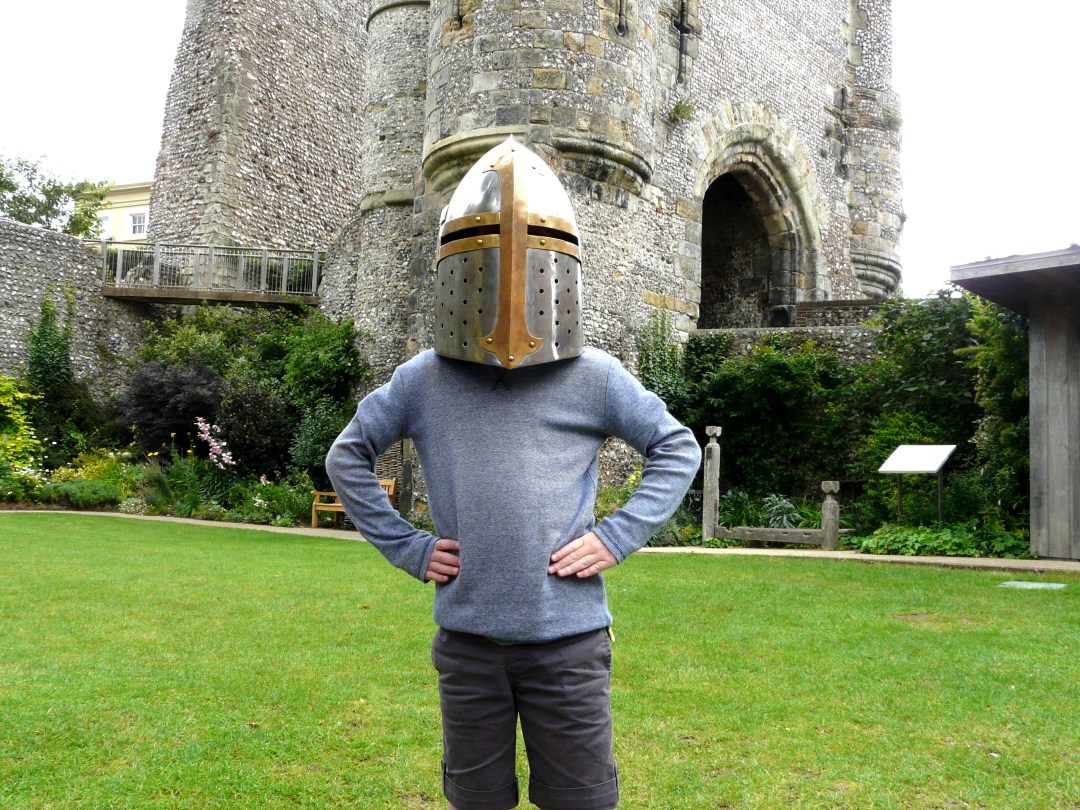 The Secret Campsite is just five miles outside Lewes Town which is full of things to do and places to eat and drink. A visit to Lewes is not complete without a trip to Lewes Castle, complete with a mini museum and dressing up room to amuse the kids. They also run child-friendly activities during the holidays so be sure to check their website for upcoming events. If you're on a tight budget, you could always take a picnic to the Priory Park and ruins close to Lewes train station. Here you will find ruins with information boards describing the history of the Priory and a castle-themed play park for the younger kids.
If the weather is fine, a visit to the Pells Pool is a must. This open-air spring-fed pool is the oldest of its kind in the country and is a big hit with families. Take a dip in the water or simply lounge on the grass with a coffee. They also serve ice creams and snacks.
Day Three - The Havens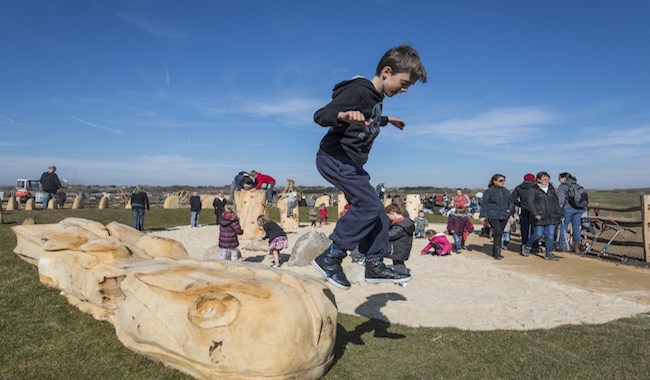 If you have active kids, there are plenty of things to entertain them in the district of Lewes. Why not go further afield and discover some the attractions in our coastal towns of Newhaven and Peacehaven.
Just 25 minutes by car you will find Newhaven Fort for some engaging war-time history and Paradise Park, a unique museum complete with a miniature railway, dinosaurs and themed events.
If you fancy a spot of lunch and the kids need to let off some steam, Centenary Park (The Big Park) just up the road in Peacehaven is the perfect family spot complete with a skate park and two natural playgrounds. Here they climb the acorn tower, swing on a giant swing or have fun on the flying fox. The award-winning Gateway Cafe at the entrance to the park serves family-friendly food, coffee and ice creams.
Once back at the campsite, you'll be ready for a cup of tea. The Secret Campsite have a herb garden, and you are invited to pick some fragrant leaves and make a mint or Lemon Balm infusion. Perfect for unwinding after a busy day.
Day Four - Seaford
If you're looking for a day out at the seaside and are willing to go further afield, Seaford beach is just a 30-minute car journey away. A traditional, unspoilt beach close to the landmark of Seaford Head.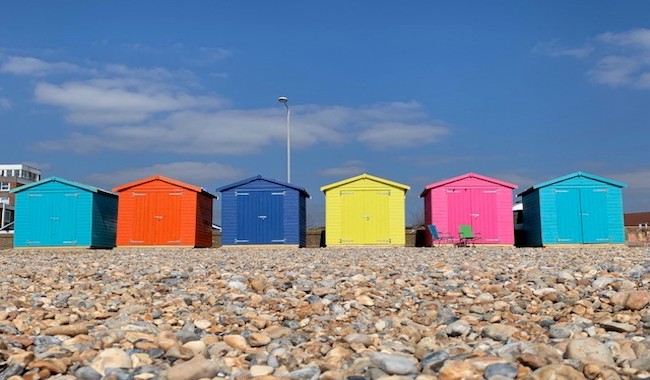 Here you will find clean bathing water, lots of places to eat and drink, including Frankie's Beach Cafe complete with a sandpit, buckets and spades. If you plan ahead, you can always book a seafront beach hut for the day by calling the Seaford Tourist Information Centre.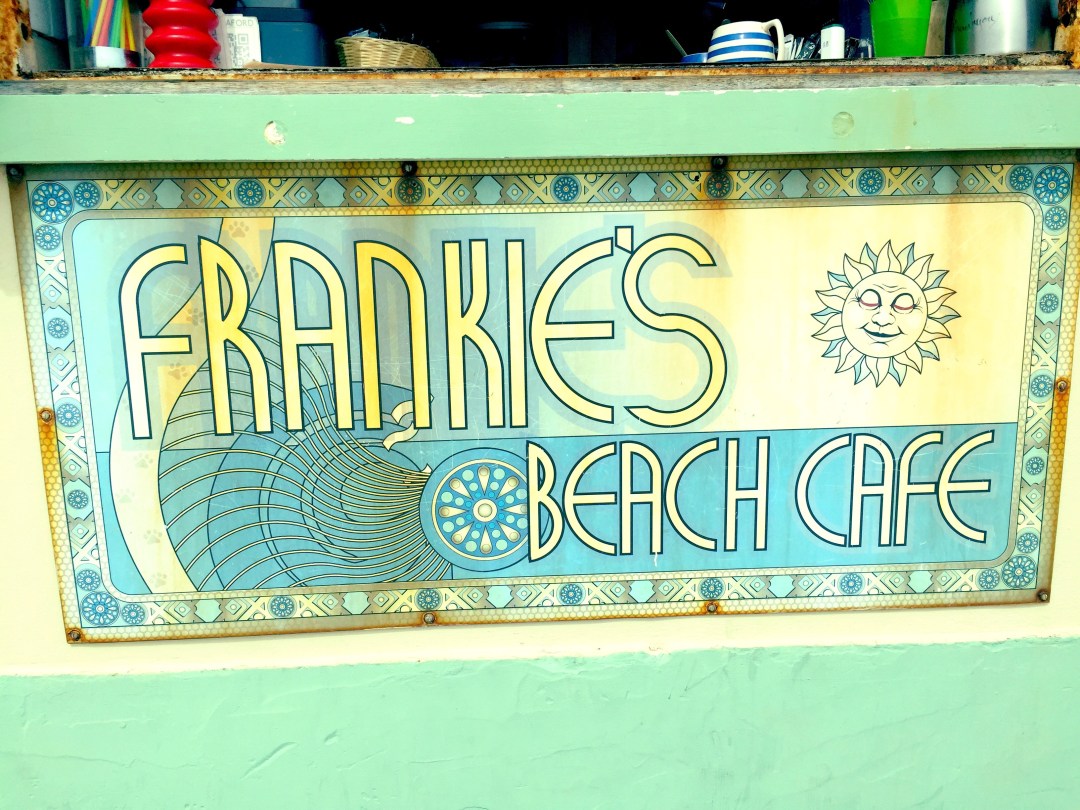 Seaford is the perfect place for a day out as it's compact but full of child-friendly things to do. Just by the seafront, you will find a play park, and outdoor gym and further along the promenade is Seaford Museum. Housed in a Martello tower, this quirky museum offers an insight into Seaford's past as well as a vast collection of vintage radios, shop fronts and nautical memorabilia.

Day Five - Boating
For a day out closer to the campsite, you can enjoy a day by the river. Barcombe is just 45-minute cross country walk from the campsite or a ten-minute drive along narrow lanes. Aim for The Anchor Inn situated on the west bank of the River Ouse. They hire out boats that you can paddle up the river and enjoy the heavenly views to Fish Ladder Falls. Once back on land you can enjoy a meal at their riverside inn where child-friendly meals are available.
If the weather is fine and you want to make the most of the river, you could always pop along to Barcombe Mills, a nature reserve popular with wild swimmers and kayakers. Teeming with wildlife, this is an idyllic spot for a picnic or bird spotting.
It's your last night, so make the most of the campfire while you look out for the wildlife including bats, owls and glow worms. There's only one thing left to do; toast the marshmallows!
Related
0 Comments